Security
We ensure that our services and systems are protected by industry standard, best practice security compliance. We operate under the Payment Card Industry Data Security Standards (PCI) and this ensures our systems and your accounts are secure.
For more information on PCI compliance please refer to https://www.pcisecuritystandards.org
Risk and Fraud Management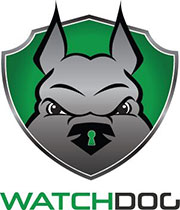 WatchDog Fraud Prevention Platform
Mitigating risks for you and your cardholders is a top priority. With WatchDog, you can supplement your card service by monitoring transactions 24x7 and relying on Tesla Studio to assist by:
Screening transactions with an intelligent fraud monitoring system
Establishing flash fraud rules for real time decisioning, declines and automatic blocking
Fraudsters work consistently and relentlessly. In this ever-changing digital environment WatchDog is a formidable opponent in cyber and financial crimes and is continually and dynamically evolving to protect against fraudulent activity.